JOHN WHITE, M.D. FACS
The Head and Neck Clinic
Specializing in Otolaryngology, Diseases and Surgery of the Ears, Nose and Throat, Allergies, Facial Plastic Surgery
O

tolaryngology patients range from newborns to the elderly. We treat surgical and medical problems of the head and neck such as disorders of the sinuses, the voice, and salivary and thyroid glands. We also perform tonsillectomies, treat allergies, ear infections, tumors, snoring, sleep apnea and hearing disorders. We offer facial cosmetic surgery, laser resurfacing and Botox."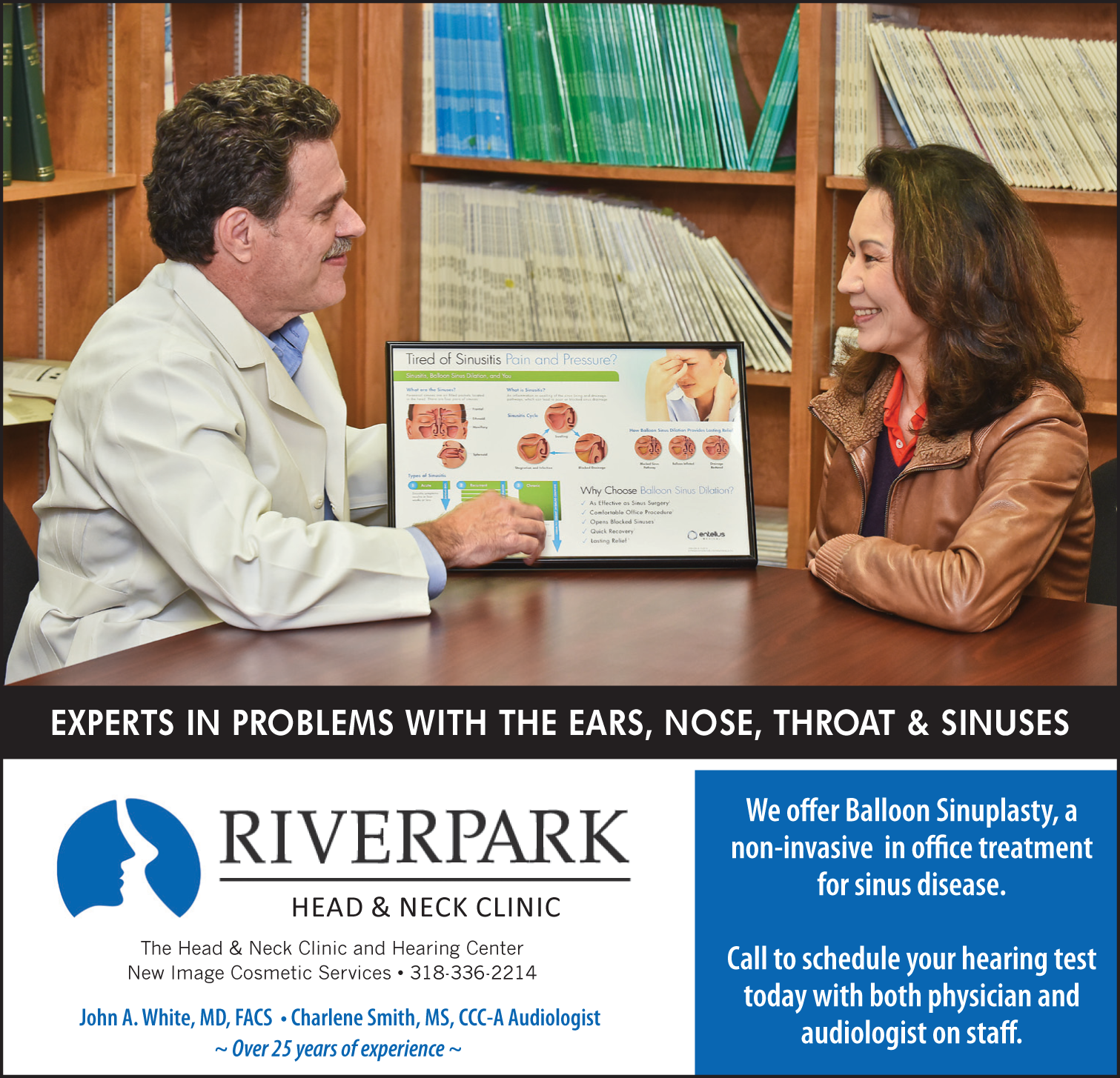 Dr. John A. White completed his undergraduate work at Louisiana State University. He received his medical degree from Tulane University School of Medicine where he was awarded a grant from the Alfredo Blanco –Albert Lawrence Loustalot Scholarship Fund. He was presented the Outstanding Achievement Award from the Eye, Ear, Nose and Throat Hospital. After completing his internship at Tulane he was named Chief Resident at Charity Hospital in New Orleans, LA (1987-88). Following completion of his residency, Dr. White was appointed to the faculty at Tulane where he taught for 5 years and continues to hold a position as Clinical Associate Professor of Otolaryngology.
Dr. White served on the staffs of Tulane Medical Center, Children's Hospital and Charity Hospital of New Orleans, Southern Baptist Hospital, Eye Ear Nose and Throat Hospital and as a consultant at VA Hospital in Biloxi, MS. He has authored articles and book chapters in numerous scientific publications including Diseases of the Nose, Throat, Ear, Head and Neck, Journal of the Louisiana State Medical Society and Archives of Otorhinolaryngology.
Office Location
The Head and Neck Clinic
Riverpark Medical Center
107 Front Street Vidalia, LA 71373
Phone: 318-336-2214
Special Clinical Interests
Head & Neck Surgery
Sinus Surgery
Facial Plastic Surgery
Laser Skin Resurfacing
Allergic Diseases
Faculty Position
Clinical Associate Professor, Otolaryngology - Head and Neck Surgery, Tulane University School of Medicine
Board Certification
American Academy of Otolaryngology Fellow - American College of Surgeons Christian Medical and Dental Society
Medical School
Tulane University School of Medicine 1983
Residency
Department of Otolaryngology-Head and Neck Surgery, Tulane University, New Orleans, LA 1985-88 Charity Hospital, New Orleans, LA 1987-88
Fellowships
Principal Investigator- Biomedical Research Support Grant 1991-1992 (BRSG) – National Institutes of Health and Tulane University School of Medicine
Selected Present Activities
Board of Trustees, Riverpark Medical Center
Immediate past Chief of Staff Natchez (MS) Regional Medical Center
Pharmacy and Therapeutic Committee – Natchez Community Hospital, Natchez, MS
Outpatient Surgery Committee – Natchez Community Hospital, Natchez, MS
Staff Riverland Medical Center, Ferriday, LA